ROF -BPR Series 200M Balanced Photodetector Light Detection Module Optical Detector
Product Detail
Rofea Optoelectronics offer Optical and photonics Electro-optic modulators products
Product Tags
⚫ Spectral range:320-1000、850-1650nm
⚫ 3dB bandwidth 200MHz
⚫ Low noise
⚫ High gain
⚫ DC 15Vpower supply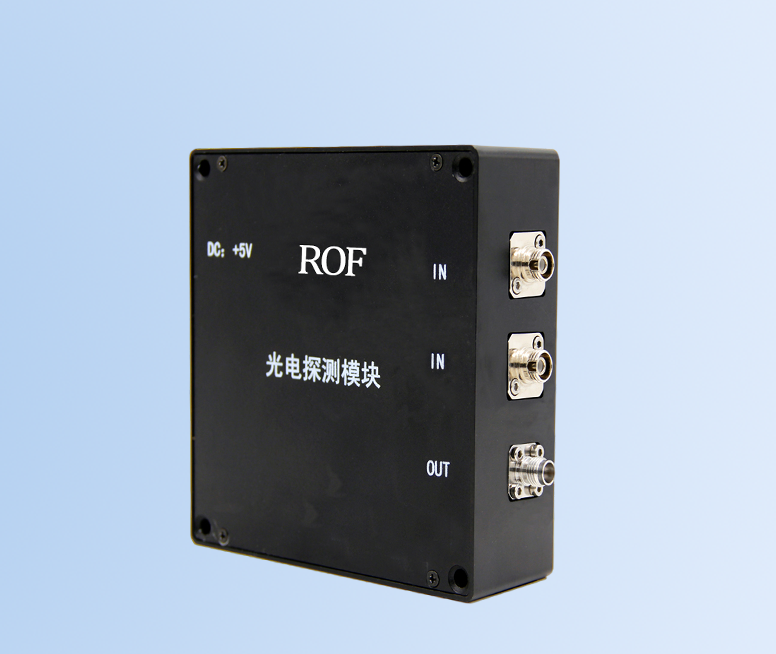 Application
⚫Heterodyne detection
⚫Optical delay measurement
⚫Optical fiber sensing system
⚫(OCT)
Parameters
Performance parameters
| | | |
| --- | --- | --- |
| Type parameter | ROF-BPR-200M-A | ROF-BPR-200M-B |
| Spectral response range | 850~1650nm | 320~1000nm |
| Material type | InGaAs | Si |
| Light input | | |
| Responsiveness | 0.9A/W@1550nm | 0.5A/W@700nm |
| 3dB Bandwidth | DC-200MHz | DC-200MHz |
| Rise time | 1.5ns | 1.5ns |
| CMRR | >20dB | >20dB |
| Gain @RF output | 1.1×104V/W | 0.6×104V/W |
| Noise equivalent power | 7pw/√Hz | 14pw/√Hz |
Saturated optical power @RF output
-5dBm

-2dBm

Power supply
DC ±12V
Input flange

FC

Output connector

SMA

Output impedance

50

Output coupling method

AC

Max input optical power

10mW

Operating temperature

0-40℃

Storage temperature

-40~85℃

Dimensions

78 x 68 x 45 mm
Curve
Characteristic curve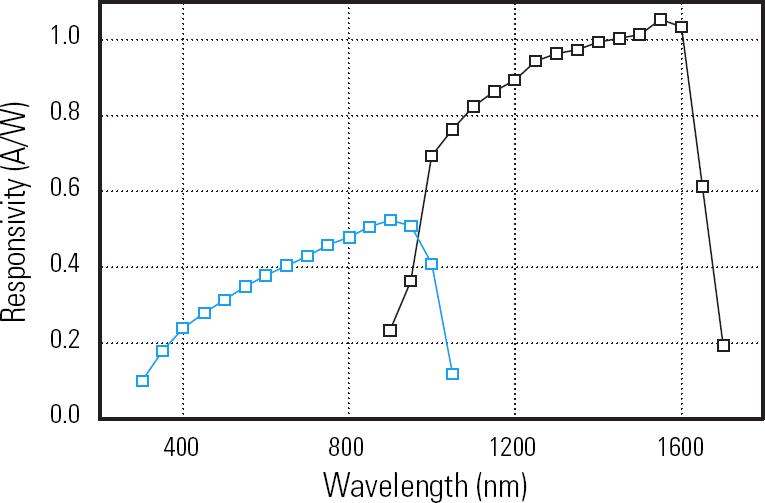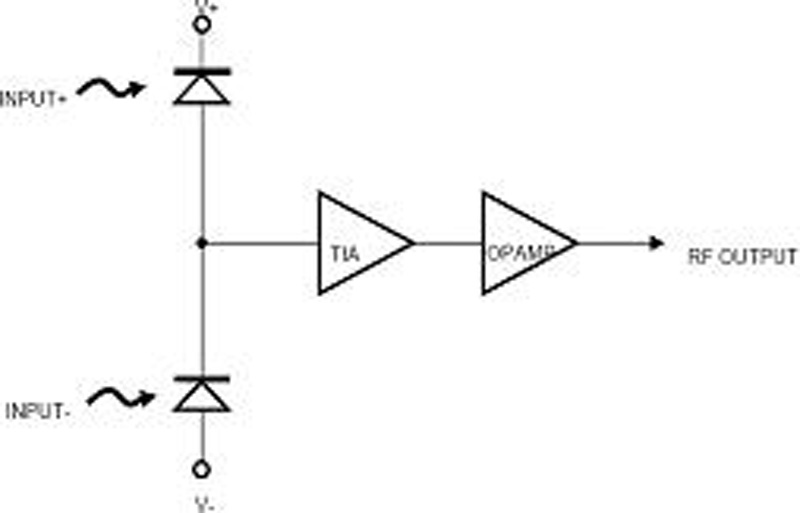 Spectral response curve Internal circuit diagram
Dimensions(mm)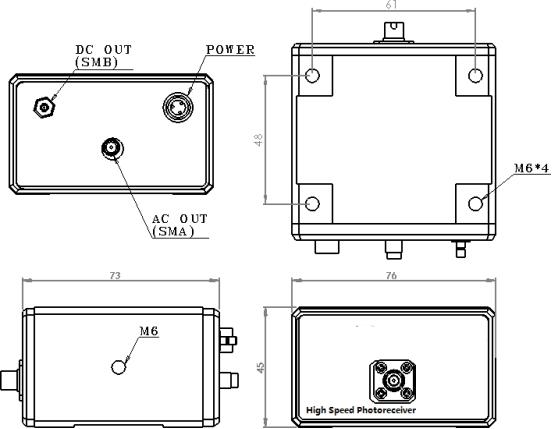 Information
Ordering information
ROF

BPR

XXX

X

XX

detection module type: BPR—Balanced Photoreveiver
Operating bandwidth:

200M---200MHz

Wavelength response range A--- 850~1650nm
Coupling method: FC
* please contact our seller if you have special requirements
About Us
Rofea Optoelectronics exhibits a wide range of electro-optic products including modulators, photodetectors, laser sources, dfb lasers, optical amplifiers, EDFAs, SLD lasers, QPSK modulation, pulsed lasers, photodetectors, balanced photodetectors, semiconductor lasers, laser Drivers, fiber couplers, pulsed lasers, fiber amplifiers, optical power meters, broadband lasers, tunable lasers, optical delays, electro-optic modulators, photodetectors, laser diode drivers, fiber amplifiers, erbium-doped fiber amplifiers, and source lasers.
We also provide custom modulators, including 1*4 array phase modulators, ultra-low Vpi and ultra-high extinction ratio modulators, which are specially designed for universities and research institutes.
These products feature electro-optic bandwidth up to 40 GHz, wavelength range from 780 nm to 2000 nm, low insertion loss, low Vp, and high PER, making them suitable for a variety of analog RF links and high-speed communication applications.
---
---
Rofea Optoelectronics offers a product line of commercial Electro-optic modulators, Phase modulators, Intensity modulator, Photodetectors, Laser light sources, DFB lasers,Optical amplifiers, EDFA, SLD laser, QPSK modulation, Pulse laser, Light detector, Balanced photodetector, Laser driver, Fiber optic amplifier, Optical power meter, Broadband laser, Tunable laser, Optical detector, Laser diode driver, Fiber amplifier. We also provide many particular modulators for customization, such as 1*4 array phase modulators, ultra-low Vpi, and ultra-high extinction ratio modulators, primarily used in universities and institutes.
Hope our products will be helpful to you and your research.